Does Invisalign actually straighten teeth? There are many myths that are still circulating that questions the effectiveness of Invisalign treatment. Advanced dental technology has meant that orthodontists are able to produce better treatments catered to create attractive and aesthetic smiles. Invisalign treatment has broken through to not only keep teeth straight but to keep them clean. Traditional braces also work in the same way, but patients have complained that they leave stubborn stains that require further treatment to clean.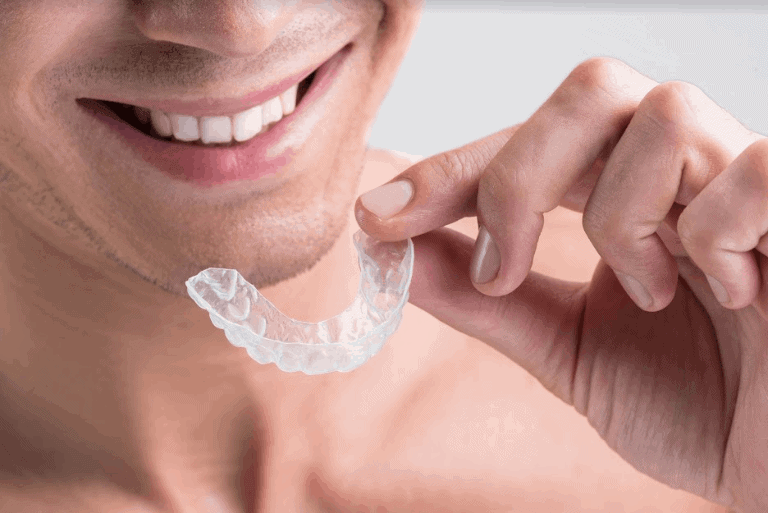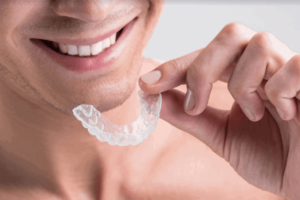 Your Questions Answered
Let's bust the myths about Invisalign treatment.
Invisalign Does Straighten Teeth – The purpose of Invisalign is to push the teeth into its appropriate position so your teeth look straight when you smile. The tooth root forcefully moves into straight position. In truth, Invisalign does deliver beautiful straight teeth.
Invisalign Can Be Worn Anywhere – Like traditional braces, they are applied to teeth permanently and can only be fitted or removed by the orthodontist. With Invisalign, the aligner itself is invisible, meaning you can wear them on the go whilst showing off your smile. Nobody will even notice you're wearing them. Ignore the murmurings that Invisalign is not worth wearing in public.
Invisalign Doesn't Affect Speech – One of the myths that has caught on is that Invisalign negatively adjusts speech. This would mean speech is mushed and difficult to understand. Traditional braces may do this until the mouth adjusts to them, but not with Invisalign. Although usually it will take a bit of time to get acclimated, you can talk for the world whilst wearing Invisalign aligners. There will be no impact in the way you speak whether you wear them or not.
Invisalign Is Bacteria Free – Another myth is that Invisalign can catch bacteria so teeth become infected. Every time you remove Invisalign aligners, there are measures you need to take to ensure the build-up of saliva is prevented. Either store them in containers or wash regularly with anti-bacterial soap and warm water. Bacteria doesn't stem from the aligner itself. So, regularly clean them.
Invisalign Does Not Require Diet Restrictions – Clean your aligners regularly and there will be no restrictions in the foods you eat. Eat what you like, but ensure the aligners are removed before meals and snacking.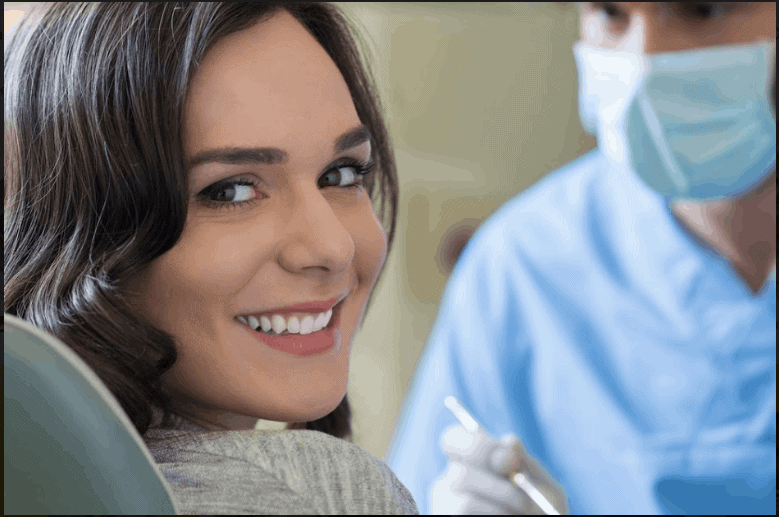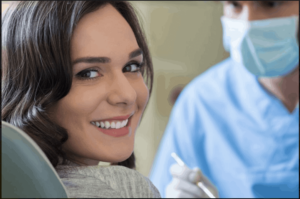 Do you qualify for Invisalign? Read here to find out!
Finally…
Ensure that your mouth is clean from debris before placing the Invisalign aligners in your mouth. Invisalign is not the cause of bacteria, only your oral health habits are. Keep them clean and wear them for long periods and reap the towards of a beautiful beaming smile.
Are you looking to straighten your teeth? Invisalign treatment is the way forward for effective and shiny results. Contact us now at Mentone Dentist and begin your journey with us today!