Porcelain veneers are designed to transform your smile. Any imperfections in your teeth such as stains, misalignment and natural wear-and-tear are hidden to make way for an attractive and durable set of teeth.
For dental veneers to last for a long time, aftercare is very important. When veneers are fitted, there are certain changes you need to make to your lifestyle that ensures your smile comes first. This includes proper oral hygiene, avoiding any bad dental habits, and eating anything that may cause the veneers to erode or become damaged.
One of the key aspects of a strong oral routine is understanding the best toothpaste for porcelain veneers. Many patients ask about the best toothpaste to keep the porcelain veneers strong and durable.
Let's guide you on understanding the best toothpaste for porcelain veneers.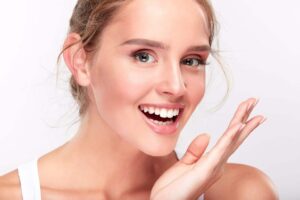 Should I Use Whitening Toothpaste For Porcelain Veneers?
Patients naturally ask what keeps their porcelain veneers naturally white. Whitening toothpaste is not designed to keep porcelain veneers white. Whitening toothpaste contains mild abrasives and bleaching agents that are not designed for veneers, rather they can cause more damage.
Should I Use Fluoride Toothpaste?
The dentist will always proceed with caution when it comes to looking after porcelain veneers. Patients naturally ask if fluoride is a safe option to keep porcelain veneers strong and clean. Fluoride toothpaste is a great option because its properties are designed to prevent tooth decay. Tooth decay is one of the common causes for dental veneers to fall off, and fluoride toothpaste can extend the lifespan of your veneers.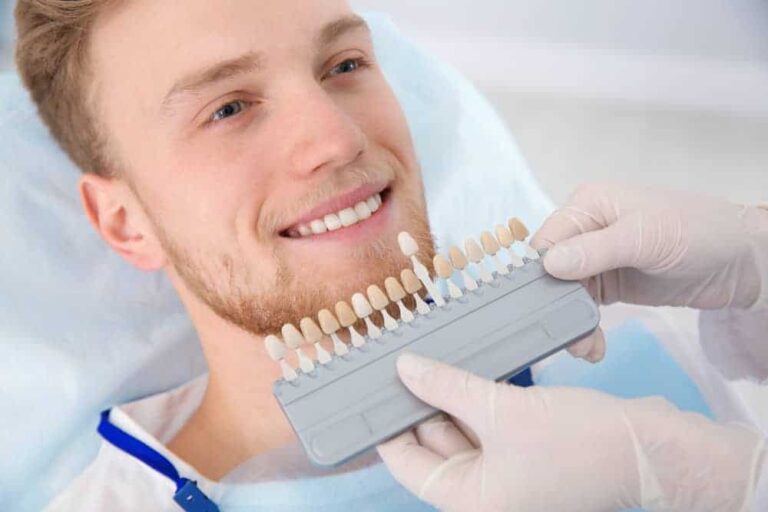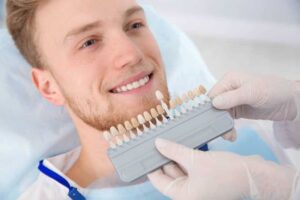 What Else Should I Look Out For When Using Toothpaste?
Choosing the right toothpaste is always important. Sometimes, patients need to choose specific toothpaste owing to certain oral health conditions. Where veneers are concerned, most toothpastes are designed to keep your teeth and veneers strong and clean all the same.
Be mindful of these factors when choosing your toothpaste.
Do not choose toothpastes which contain mild abrasive ingredients such as hydrogen peroxide or baking soda
Choose a toothpaste that is designed to reduce tooth decay and cavities
Choose a toothpaste that strengthens enamel
Avoid whitening toothpastes
If you need further assistance, we are at Parkdale Family Dental are more than happy to help. Click here to check yourself in for a check-up appointment.