The benefits of regular visits to the dentist for a check-up and clean treatment are significant. Not only do regular visits help to aesthetically improve your appearance, but it also promotes confidence, self-esteem, and overall wellbeing. If you care about your teeth, your first visit to the hygienist should carry no concerns. Either way, it is important that the hygienist is aware of the current state of your teeth to take appropriate measures to improve their condition.
Whilst it may feel nerve-wracking to visit the hygienist for the first time, be mindful that the hygienist simply wants the best for you and oral health. A routine check-up and clean procedure typically consist of the initial check-up consisting of a medical examination to understand the state of your teeth, followed by the cleaning process. Here, we take look at what to expect at your first appointment.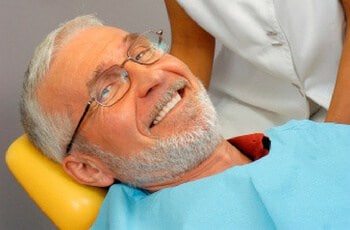 The Initial Medical Examination
The hygienist can only understand the treatment required if they understand the state of your teeth. The medical examination begins with a medical history check. This is to ensure the hygienist is aware of other health concerns you may currently have or have had in the past.
The examination then continues with an X-ray check to locate any immediate dangers to your teeth including signs of cavities or bacteria. The hygienist will also examine the state and structure of your gums. Finally, the hygienist will check for signs of oral cancer. Where any concerns have been identified, the hygienist may recommend further treatment which may not necessarily be resolved with a check-up and clean. Hygienists are well versed and experienced and therefore will only recommend treatments to promote your oral health if necessary.
Cleaning Process
If the medical examination is passed with no major concerns, the scaling (cleaning) process begins. The special equipment available ensures that those stubborn stains that you struggle to get to with your toothbrush are removed instantly. The scaling process is typically completed with ultrasonic sensors to provide a deep clean. The scaling process should only last a maximum of 15 to 30 minutes and is used with special fluoride paste to remove those dark stains.
Once scaling is complete, the flavored liquid will be provided to rinse out your mouth and remove scattered debris. Look in the mirror and you'll experience a brand new shiny look.
How to Maintain Your Healthy Teeth?
Once the appointment is complete, the hygienist will recommend tips on how to maintain your healthy teeth. If required, you may also ask for a dental aftercare plan that contains information on how best to look after your teeth at home.
Aftercare treatment will include typical tips such as brushing and flossing twice a day, limit or avoid sugary and chewy treats, use a soft-bristle or electric toothbrush and limiting smoking products. Maintaining your shine has never been easier!
Why not read further on our ultimate guide to immediate teeth whitening aftercare? Click here to read more.
Are you reading this and looking for a check-up and clean? Mentone Dentist is ready and willing to serve you and transform your smile. Contact us now to book your appointment.