It is naive to think that if you've had porcelain veneers fitted that you don't need to worry about your natural teeth underneath the veneers. Unfortunately, this isn't true, and your natural teeth must always be looked after. Of course, your natural teeth underneath the veneers will continue to remain strong and healthy. Although, at your veneers appointment, the dentist will remind your that you must continue to perform strong oral hygiene.
As part of the porcelain veneers procedure, each veneer is bonded to the tooth surface with a highly-adhesive bonding agent. The agent is then tightly gripped to your tooth enamel. One of the benefits to this is to protect your natural teeth from bacteria and dental plaque build-up. Dental plaque is a culprit of tooth decay.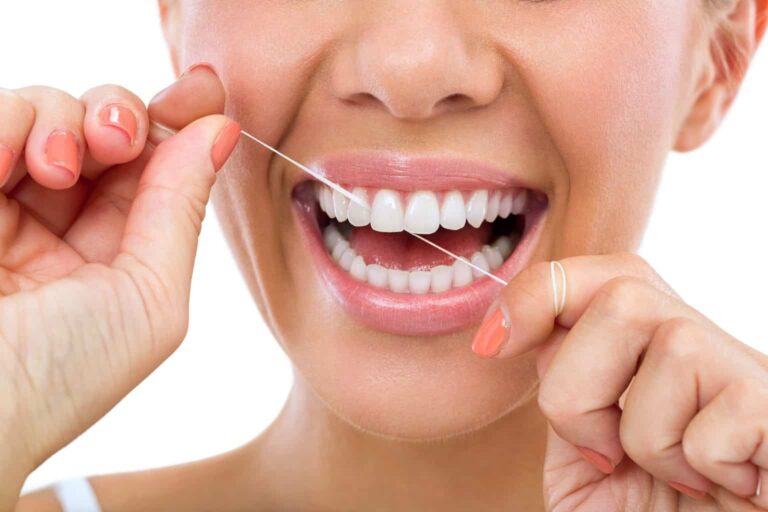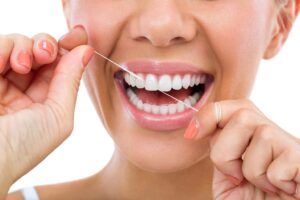 Why You Must Continue To Practice Good Oral Hygiene
With porcelain veneers, it is still important that you practice good oral hygiene. The dentist will advise on post-treatment aftercare so that your veneers settle inside your mouth. As time passes, you will also be recommended to continue perform the right oral routine steps to maintain the health of your natural teeth underneath the veneers.
Here are some helpful oral hygiene tips that you're recommended to continue with porcelain veneers:
Brush your teeth twice a day, ideally with a non-abrasive toothpaste. Whilst your veneers are unlikely to experience any form of decay, your underlying natural teeth still can. If a tooth changes shape due to decay, this also impacts the bonding material attached to the tooth. The veneer will become loose and potentially fall off.
Continue to floss regularly so that any food debris stuck in between teeth is cleared. If food remains in between teeth for a certain period, this is how dental plaque will form and coat around your teeth and veneers.
Regularly get your veneers checked at the dentist when required. The dentist will schedule regular check-ups and it is important that you attend them.
Avoid any form of bad habit. This means to not use your teeth for anything else other than natural mouth-functioning such as eating food and talking.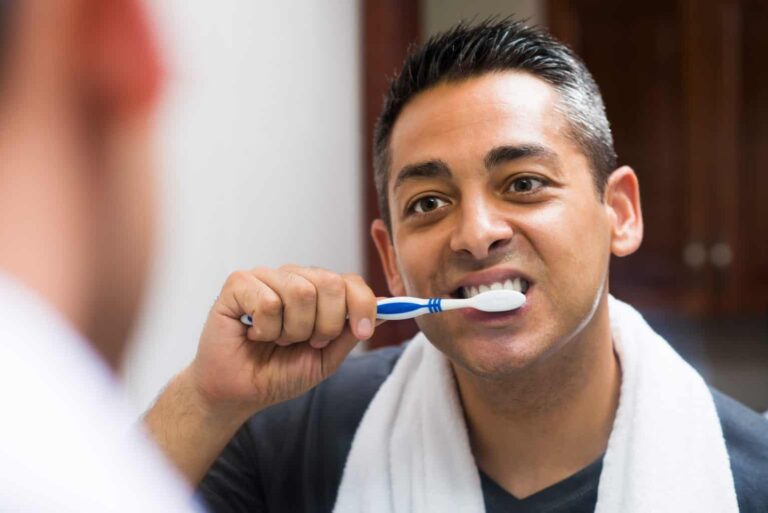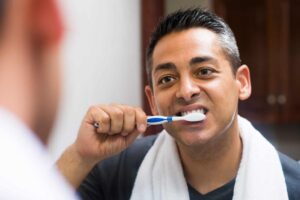 Should you not continue to practice oral hygiene, the structure of your natural teeth underneath the veneers and your enamel will be compromised. If this happens, the bonding to your veneers wont be strong and hence, the veneers will become loose. Bacteria can penetrate to your enamel and cause a cavity. 
If you're seeking further support with your porcelain veneers, then we are here to help you. Contact us at Parkdale Family Dental today for an appointment!