Smiling confidence is naturally expected to be low if your smile isn't up to scratch. Nowadays, patients look towards cosmetic treatments to restore the missing ingredients for a shiny smile. One of those treatments that have proven to deliver this is dental veneers. Dental veneers have proven to not only resurrect your smile, it does this by protecting your teeth from any niggling wear-and-tear issues. This is an extra incentive for those patients who want a smile makeover.
Although, patients have raised questions about the resistance of the material used to mold the veneers. The question raised is: are dental veneers stain-resistant? Without knowing this information, it can lead to a source of distress for patients who are considering the most effective cosmetic treatment to transform their smile.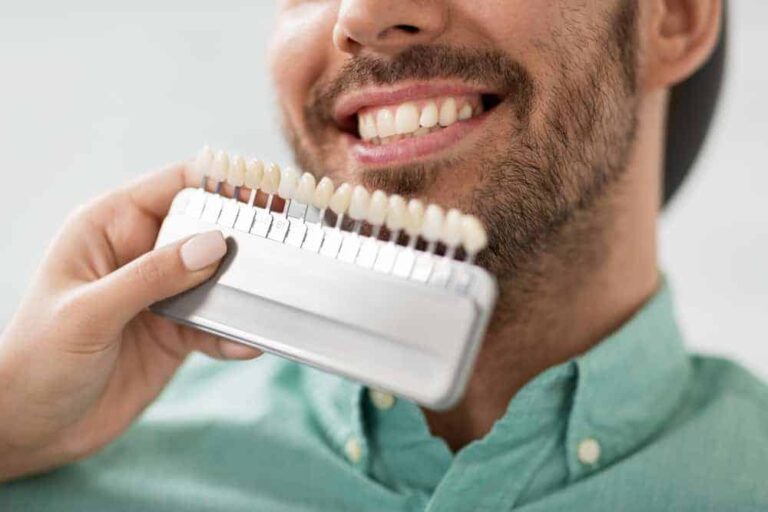 So, Are Veneers Stain-Resistant?
Dental veneers are made with porcelain material, allowing for the most appropriate shade to be applied to it so that it fits in with the shade of your natural teeth. The material is coated with resin so that veneers do not stain easily. Although, a key dependency is the food and drinks you consume.
For example, if you drink tea, coffee, wine and eat foods that contain tannins and dark-colored properties, you shouldn't expect your veneers to stain immediately. Although, one thing to be aware of is that veneers can scratch. When this happens, any debris formed from the food and drink you consume can get stuck on the veneers within the scratch.
If you think simply brushing your teeth will resolve this, it won't. Therefore, how you looked after your veneers is very important so the shine on your veneers stays white. Looking after them just as you would with your natural teeth is the best way forward, which you can learn about below.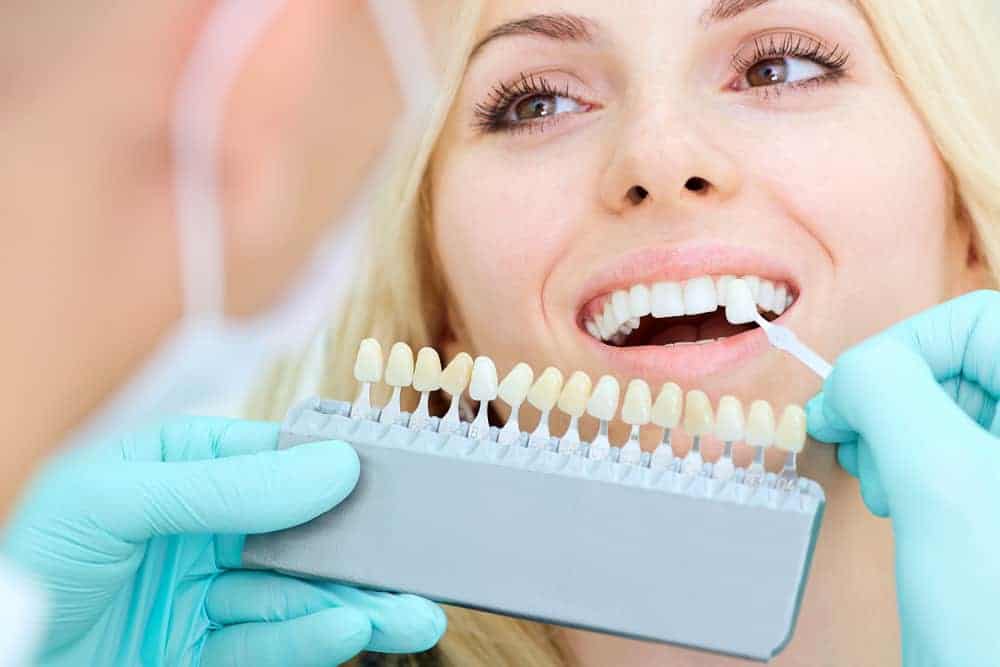 How To Care For Your Smile With Veneers
With porcelain veneers, it is important that they're looked after just as you would with your natural teeth. Follow these tips so your veneers and your natural teeth stay shiny.
Keep brushing and flossing twice a day to ensure your underlying teeth remain healthy behind the veneers.
Consult the dentist regularly if you're wearing veneers but you perform physical activity
If you're consuming hard foods, avoid using your veneers. Although, consider changing your diet to eat softer foods and water
Always keep your mouth clean after eating and before you go to sleep
Avoid natural habits with your teeth as this can cause the veneers to chip and crack. If you've had your teeth bonded, they could fall off, and so could your veneers.
Are you a dental veneer patient wanting to seek more information on how to keep your smile shiny? We're here to help at Parkdale Family Dental. You may even consider trying an alternative treatment choice such as dental bonding. Click here to get started.